How a children's entertainment became a successful business idea
Interview with Elena Nikolova
By Maya Caneva
Images: Escreo
In Escreo they know the secrets of (al)chemistry, which saves the walls of the artists  in the office and the parents of small children. This magic paint turns every flat surface in a place for writing and painting. On this innovative surface you can write with a white board marker, which you can easily and fast wipe out with a dry sponge.



Elena Nikolova (co-founder of Escreo): In the year 2013 I met Iskren and Yavor – two of the co-founders of the company, during an entrepreneur program in USA. In a period of 5 weeks 30 of us took a course of entrepreneurship. We were in a big shared space and we noticed there was a lot of writing on the walls. We liked the idea very much.



Our innovation is creating a satin coating, on which you can write and project images at the same time. This is a new category of coating on a world-wide scale. We offer any color of water-based paint, with a low content of volatile compounds, meaning it is very eco-friendly.



In addition, we offer personalized solutions – creating shapes and frames, according the wishes of the client…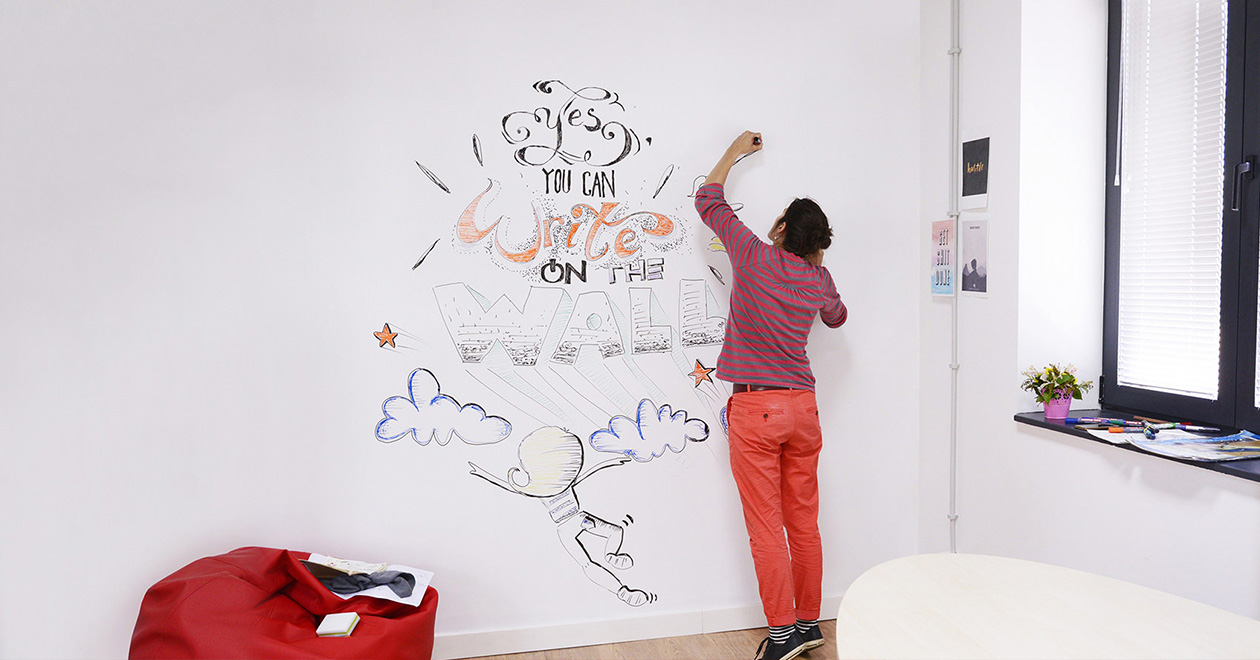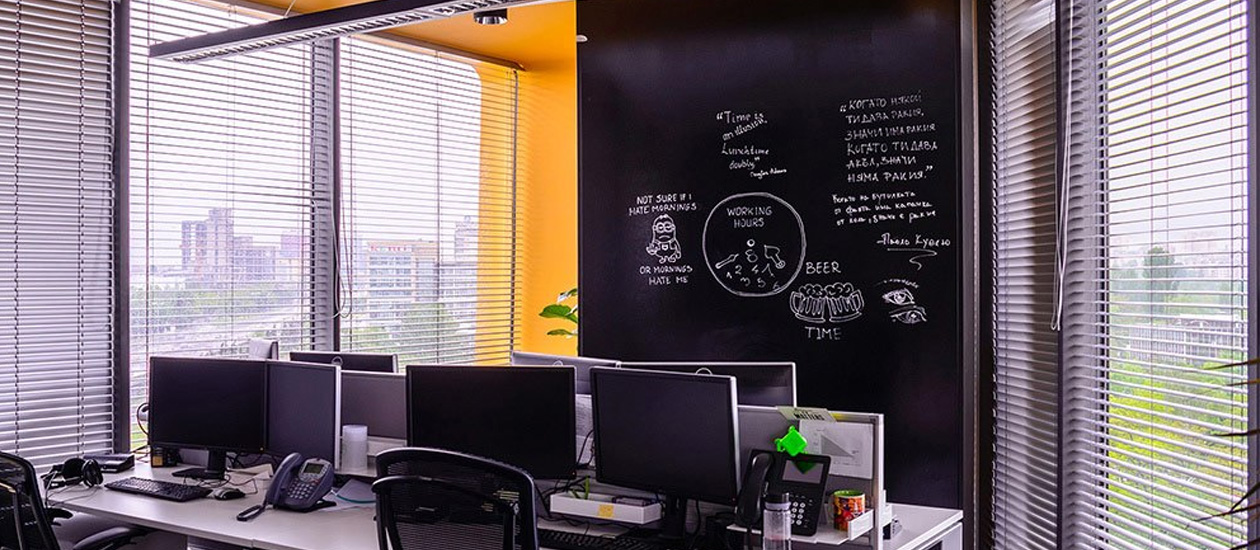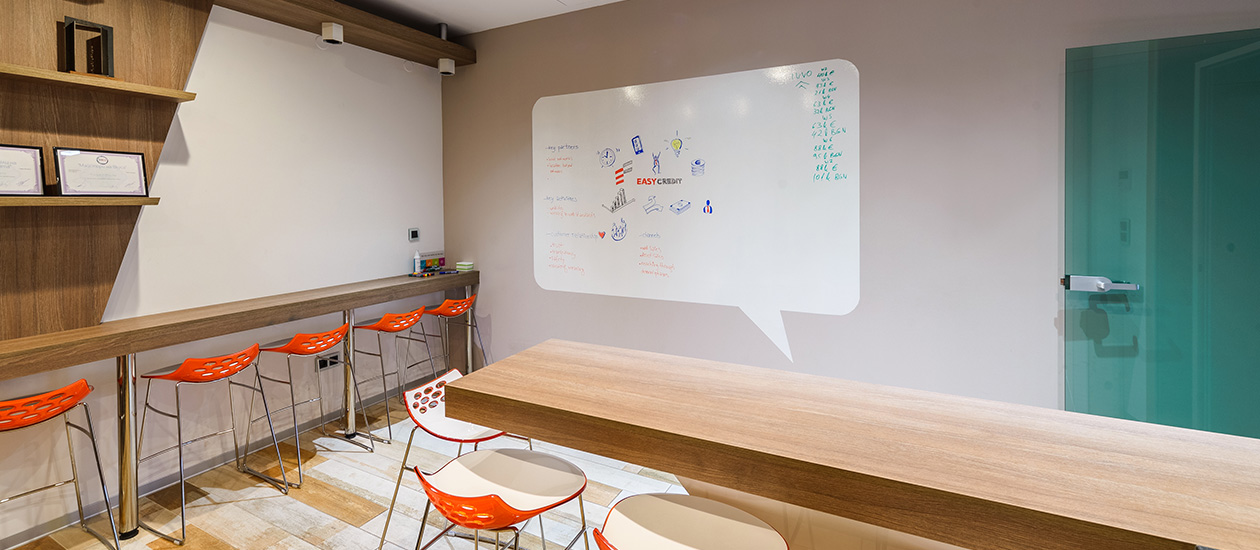 Learn more about Escreo Paint