Ruth Koleva
a successful soul, jazz, and R'n'B singer
Her last record, RUTH, became an instant hit in the UK Soul Chart as well as in the BBC playlists and in many other media. The ultra-successful producer Mark Ronson exclaimed in the social media "This is an incredible album!". Ruth's latest single, Rhythm Slave Remix, is going to be released soon.
Ruth, you are only 25 and you have already accomplished so much. How did you manage to do that?
Well, to be honest, sometimes, I even think that I've wasted my time. I started at a very early age but time is never enough. There is so much more I want to do. If I could, I wouldn't waste time to sleep.
What do you consider your greatest achievement so far?
In 2015 I was awarded the Best Female Jazz Vocalist prize in Japan. The other nominees were amazing singers and I still can't believe I got the award.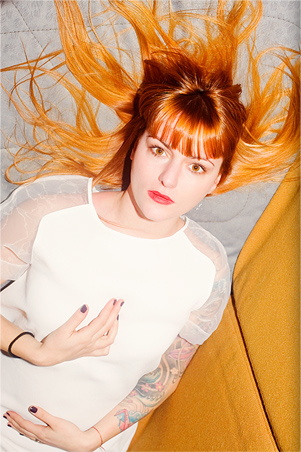 You take part in many public debates and initiatives. Tell us more about this.
I am just a very hot-tempered person and get triggered by an idea easily. But I do have a strong sense of justice and this is the reason why I cannot simply keep quiet and stay calm when I see some real burning issues. When I believe in something, I am 100% engulfed by it.
You just came back from Los Angelis where your new album was recorded in the Red Bull Studios. Members of your team were Snoop Dogg's keyboard artist and the Flying Lotus' drums player. Could you tell us what it is like to work with such people?
It's an incredible emotion and to be able to record an album in one of the best studios in the world is really a privilege. I had a lot to share in this album, I spilt my guts, and I believe that I truly was myself while I worked on it. I hope it will be a market success. As a matter of fact, it is slightly more commercial, with a pop/indie sound. But there are of course lots of soul elements which allude to my previous records.
What is your opinion about contemporary music?
There are many things that I like and that inspire me and there are those that give me a headache. There are tons of music; what is important to me is the soul in it and its message. This is the niche I am trying to find my place in.