А modern community center as a cultural center in the city
By Success Stories Team
Images: Hamalogica
Social projects are one of the most pleasant ways to influence people's' lives.
Rosen Slavov is 35 years old and he is one of the co-founders of "Hamalogica". 5 years now it changes the appearance of Burgas into a place for inspiration in the field of cultural and creative industries, education and social innovation.
The idea was born among a group of friends and acquaintances, who gathered in the summer of 2012 to stir the urban environment in a fun and artistic way. We decided to start with one full day event with many hammocks and books, which we called Hamalogica – the logic of the reader in a hammock. We wanted people to get acquainted with our small, informal group and our big bold dreams of a cultural revolution. Our idea in one sentence is: Social change through art and culture.
Above all Hamalogica stands for constantly growing community of alert, active and seeking people. Otherwise the team, which navigates the ship Hamalogica consists of 5-6 people. The team spirit is maintained by creativity, kindness and lots of enthusiasm, but most of all with the constant support of friends and new allies.
Hamalogica cost us endless working days, sleepless nights and a lot of patience, but it gives us a unique experience, priceless contacts and unparalleled satisfaction.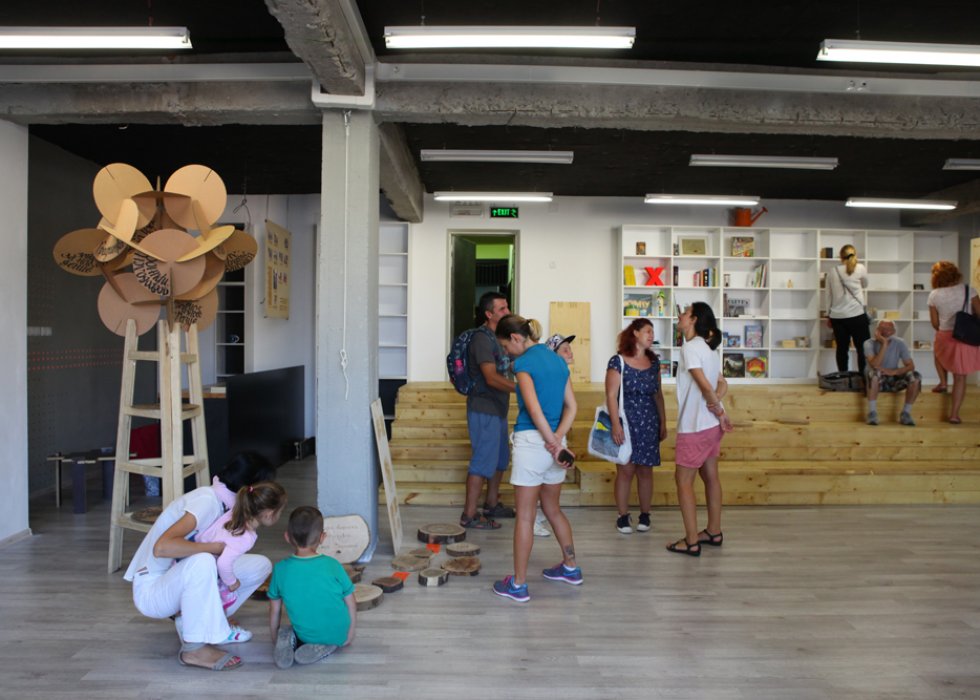 Our most exciting and successful events happen when we invite guests to share their ideas, inspiration, cause, experience … We are looking to regularly meet our audience with such people.
I think a modern community center should be a cultural center where, in addition to get in touch with art, to learn something about the world, to participate in solving the problems of the community, that recognizes the community center as its own. A modern community center should be focused on the topics, with which to excite the visitors and the way in which they engage.