Digital nomads today and the benefits of the technology
By Success Stories Team
Images: Joseph Kenedy
He is a digital nomad and he loves travelling and meeting people from different cultures. He is in love with Bulgaria and he is planning to settle in Bansko in the near future.
I will introduce you my next guest Joseph Kenedy or as people know him – 'Stingy nomad'.
Joseph is only 26-years old, but he already owns an environmental marketing agency where he helps many customers with solving environmental issues. Working online while travelling the world are his priorities at the moment.
You can read our interview with him to understand his point of view about the digital world, location independent working, travelling and the reason he loves Bulgaria so much.
Pleasant reading everyone.
Hello, Joseph. Please introduce yourself and tell us what do you do for living at the moment?

Hello. My name is Joseph. I am 26-years old and I have been travelling and running my online business for several years now. I am here in Plovdiv to explore and see the local lifestyle. I really love Bulgaria. Until now, I have been to Sofia and Bansko. I think it is great here.
What provoked you to choose this type of life and what does this way of living give you?

I think in many ways this lifestyle chose me. When I graduated from university, the first job I got was working remotely in in the marketing department of an environmental company. It was from this job that I gathered most of my marketing skills and knowledge in the environmental sector. 2 years ago I decided to start my own environmental marketing company. In this way I could work online and travel more, meet more interesting people, learn different languages and so on. I wanted to cross out things from my bucket list and achieve my personal goals. I have been able to do that in more than 30 countries now.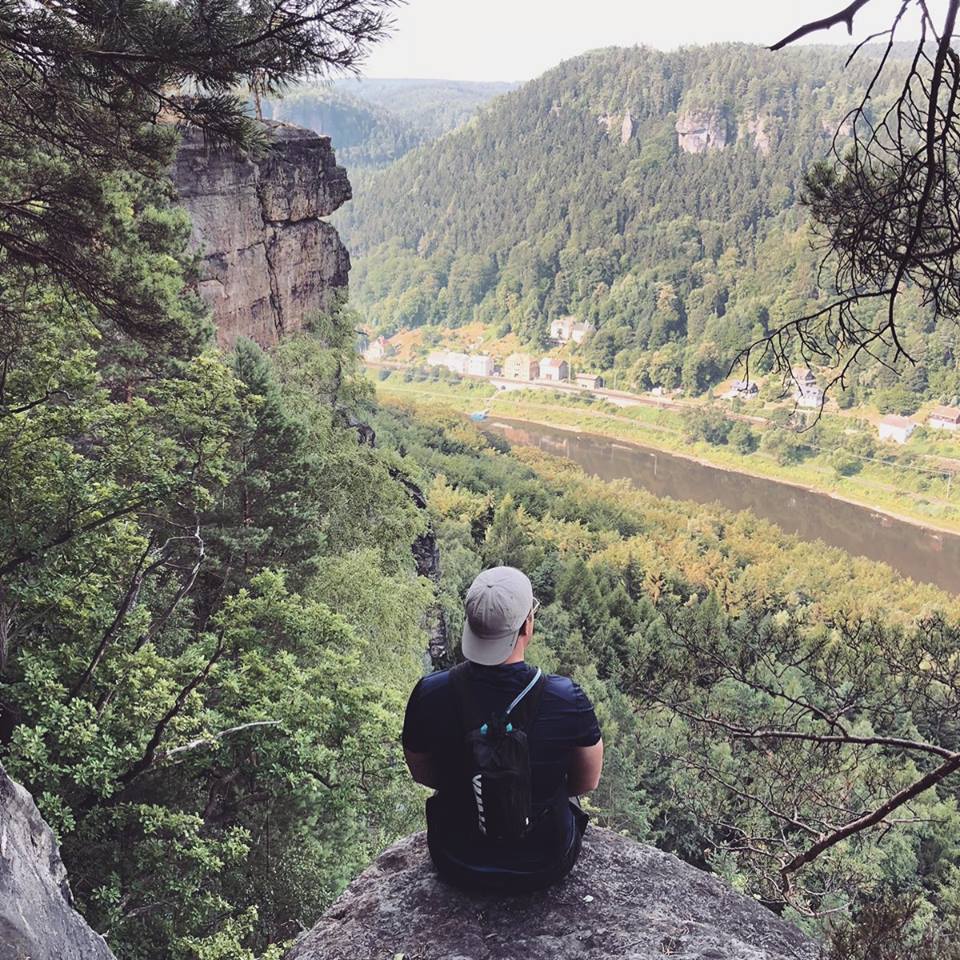 How do you perceive today's digital working environment and the whole wave of people who begin working online every day?

I started to work remotely 4 in half years ago. In that time I have seen a huge evolution in it. Back then it was very hard to find other people doing this. By now digital nomads are everywhere. On this trip I have met at least 15 people who work and live that way – they work from their laptops while travelling the world.
I think Internet is such a wild place, full of opportunities to make money and to learn and to network. I believe that anybody who is willing to try and who is creative, hard-working and entrepreneurial and adventurous can accomplish almost anything.
What is next? Where do you want to go and what are your future plans?

Next week I am going to Bucharest and Romania will be the final destination for me on the Balkans. This was my first time, but for sure not the last one. After that I am going home for Christmas to spend some time with friends and family.
In January I will be moving to Spain, but I am still not quite sure where exactly I am going to be. It will be Valencia or Tenerife. I hope that in April or May I will visit Bansko again and spend some time in the mountains.
What do you like the most in Bulgaria and what did you think of about Bulgarians at first glance?

In my personal opinion, the food is great. Even if you don't consume meat you still have a large choice of delicious meals. There are a lot of fresh products and a wide variety of organic products that you can buy here. The wine is very good and the bakeries also produce amazing fresh bread and pastries. I think the bakeries all over the Balkans are good, but Bosnia and Bulgaria are my favorite places to eat something fresh and healthy. I really like rakia. For me the best one is Czech's Krushovitsa.
Bulgarians are positive people indeed. All the people I have met by now have been so hospitable and friendly towards me. From the tour guy to the guest house manager – everyone seems to be very kind and welcoming.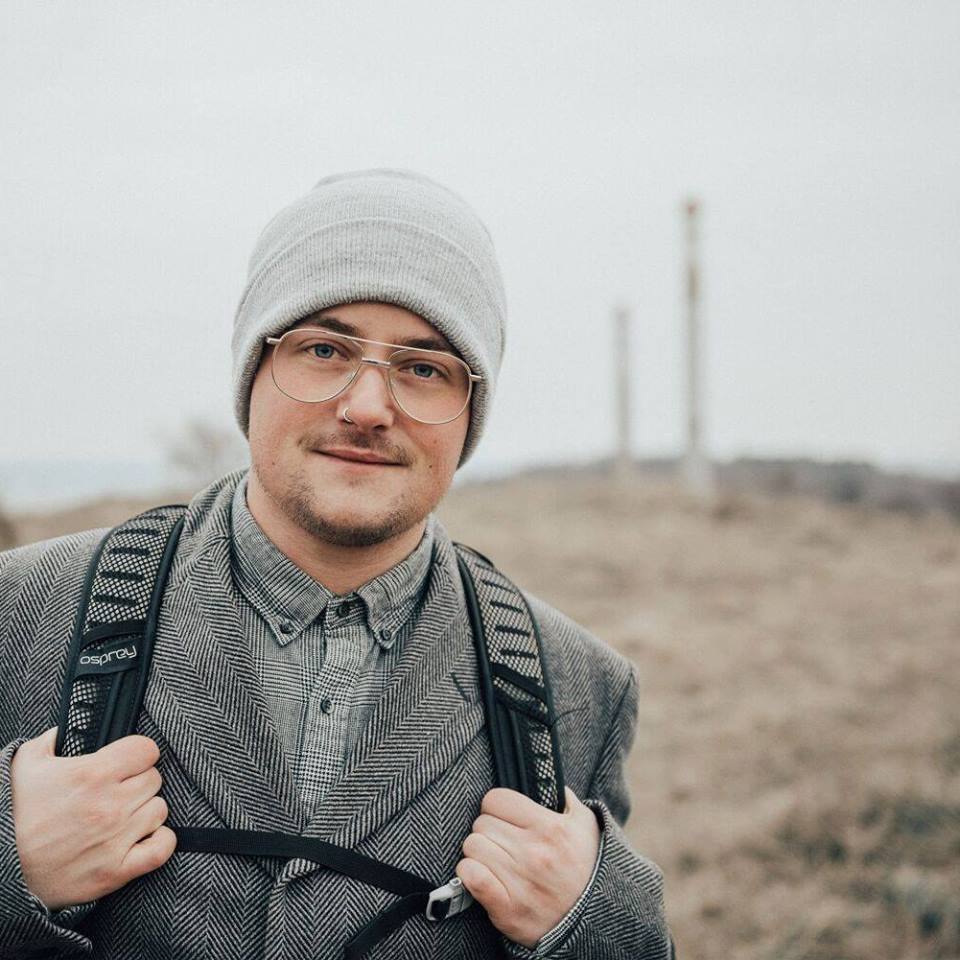 You have experienced walking the famous Camino de Santiago road. Share your impressions and the lessons you have learned through that journey?

This is very good question. I wanted to do the Camino a year before I actually did. I met another guy on a volunteer project, who also wanted to do it. We spent a year planning the trip itself.
We started together and we were a group of 8 people in total, all of us at the same age, and we stuck together as a one big family. I really built this strong sense of family and community, while we did the walking.
The Camino is hard to explain. If you are looking from the outside – you are just walking day after day. But what you are really getting is the chance to experience meeting people from all over the world, many of them going there to heal themselves, some of them might have lost the love of their life, or they feel lost in their life in general, many of them are also just doing it for the physical challenge, others go out of religious reasons. I had some personal things to clear out. You have a lot of time to think, the weather is good and you can walk with your friends or walk alone and think about your personal issues. I think in 2 weeks I dealt with everything. I met hundreds of amazing people with incredible stories.
It was a spiritually rewarding challenge in my life. It is an absolute education.
In the end you come out a better and wiser person, I believe.
What would your personal message to 'Success Stories Mag' be?

Thank you very much for letting me share my story. You have made some awesome interviews and great articles.
I wish you to continue doing it. Work on your skills and on your network, keep finding these good and interesting people who are willing to share their stories. And use them to inspire and motivate other people.
Follow Joseph Kenedy – Stingy Nomad on Facebook