One of Sweden's most popular designers
Interview with Ida Sjöstedt
I have followed Swedish designer Ida Sjöstedt for quite some years now – from looking at her website in 2004 and considering ordering a bridal gown from her, to voting for her at Guldknappen – the Reader's Choice Award for Best Swedish Designer 2013, which is a title she actually did get two years in a row – in 2011 and 2014. She was also nominated for Designer of the Year at the ELLE gala in 2011 and 2015, and she designed princess Sofia Hellqvist's bridal gown for her marriage with prince Carl Gustaf in June 2015. So Ida Sjöstedt has had a number of endorsements and has received the admiration of the romantic fashionistas.
I love her feminine style with lace, beadings, tulle and floral applications. I also love that she is down-to-earth, non-pretentious and has designed lines for Monki , JC, IKEA and Coca-Cola. So going to her fashion show at Stockholm Fashion Week Spring Summer 2016 and 2017 was a dream come true.
Another dream come true was interviewing Ida. I contacted her PR agent and arranged to meet her for an interview after all the buzz of Stockholm Fashion Week. I suggested meeting at Taverna Brillo in Stockholm – a nice bistro right smack in the middle of Stureplan, and popular with the in crowd.
Ekaterina Larsson for Success Stories Mag:
Hey Ida! I loved your SS17 collection and I really like you as a designer. The style of your garments is very different from the Swedish minimalism. Did you know from the very beginning when you started that you wanted to design more romantic style clothes?
Ida Sjöstedt:
I started designing when I was young and I have always been drawn to novelty materials – glitter, lace, anything eye catching. It is something I have been fond of since I was a kid and it has always been there. After studying tailoring and sawing here in Stockholm, I moved to London where I took my degree in fashion design so I think I have been influenced more by the British fashion scene, which is a bit more playful. Since I was 18 I have been interested in challenging or questioning what was considered "good taste". And in Sweden good taste has been connected with this classic more masculine silhouette. When I started here in Sweden people always described my collections as a bit kitschy, a bit over the top, too feminine. So when I read the reviews for my collection after SFW SS16 they said: " Ida has left the kitschy and now it is only romantic and beautiful". But I do not think it is true, I think people here have just gotten used to what I do. And also the collection we showed now was meant to be kind of flawless. We had for ex. floral sunglasses, floral tops and sequined shorts in this collection. If I had shown this at Stockholm Fashion Week 5 years ago everyone would have said: "Oh my God that is so kitschy!" And now it is more how people dress and what people are used to.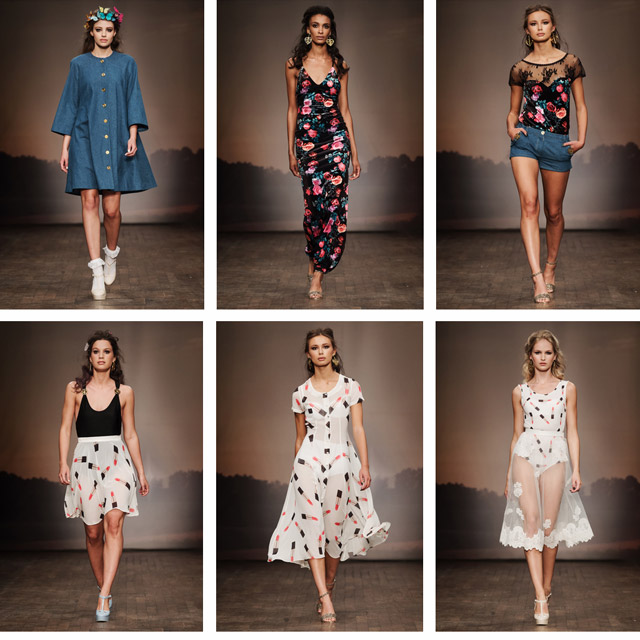 © Ida Sjöstedt
Your summer collection 2017 reminded me a little bit of Chanel and a little bit Versace.
Yes, I love Chanel, the materials, the beading, and the pastel colours. I like Versace as well – some of the 80s, disco influence. I think you can find common things, a lot of different references to designers. But it is not that I have particularly been looking at Chanel or Versace. It is more subconscious in that case.
Which are your favourite designers?
That also depends from season to season. Chanel, Valentino, from the new designers Rodarte is a favourite. Then commercially I love Marc Jacobs and that is also something that I will wear myself. Miu Miu is another favourite. For runaway shows I think Alexander McQueen has always been doing really spectacular shows, taking you to another world. It is about giving the audience more of a feeling rather than showing just a look book. It is also something that I aim for – the music, the set design – I try to make the whole small micro experience interesting.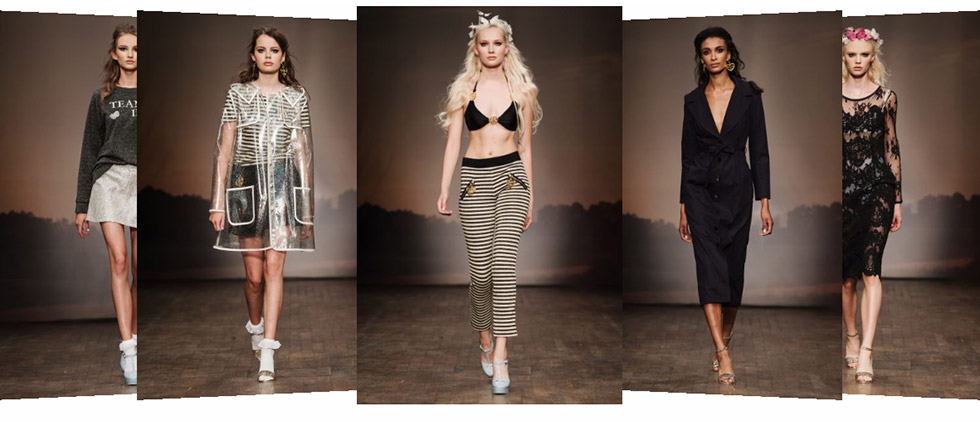 © Ida Sjöstedt
How did you decide to become a designer?
I started making my own clothes when I was 10 years old. When I started high school in Sweden I started studying tailoring and design, and I got even more convinced that this was something I wanted to do. Then I moved to London and afterwards it has just been going on. There have not really been any other alternatives for me. When I started I worked in shops, and a bit with styling, teaching a bit in fashion as well. So I think I have tried quite a few paths. I also assisted a few designers and was part of the production. I think working in all theses areas helped me with my own company.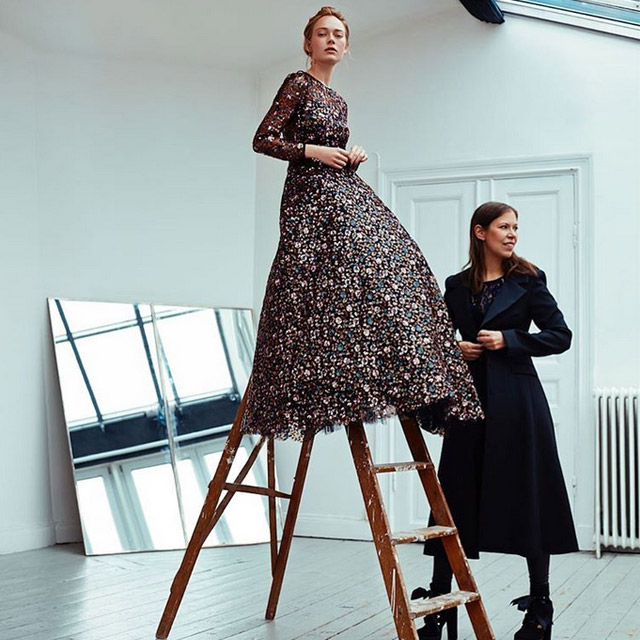 © Ida Sjöstedt
You have not had any investments in your company?
No. The company is 100% owned by me and for the time being I would like to keep it this way. I have also grown really slowly but surely. And my company is still quite small but it works. I want to be in control of what we produce.
Where do you produce?
The collections we produce for the stores are almost 100% produced in Lithuania, in a factory that I have been working with for almost 10 years now. And all the couture dresses for private clients are produced in my own studio in Stockholm. And I like that because we have control from start to finish. We know that the customer is not going to leave with the dress if they are not 100% happy.
What do you think about the fashion industry? Where do you think it is going?
It is hard to say. I think it has been going too fast in the last years – we are talking 5-6 collections per year. And then we have the big environmental problem caused by too much production. But I think it is difficult to just stop as well. I myself try not to be influenced by trends and keep making only two collections per year and at the same time keeping the couture, so that I have two feet to stand on.
What drives you as a designer and as a person?
What I love most is being creative and the consequent progress. And this is what I want with my label. It is the reason why I do not want investors. My biggest fear is to have someone who just sits with Excel spread sheets and counting the profits, saying: "No, you cannot do this because you have to sell 10 times more". I want to set my own rules and be creative. And I think that this is also one of the keys to my success. Because in Sweden when I showed my label in the beginning, people said: "Oh you need to have a cheaper line as well in order to sell more". But I felt that with my production I could not press the prices.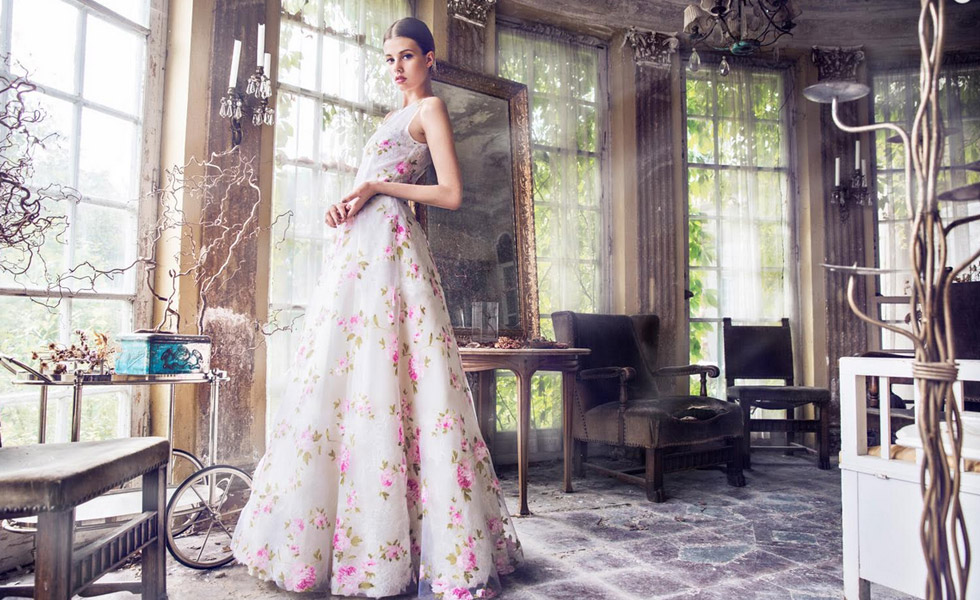 © Ida Sjöstedt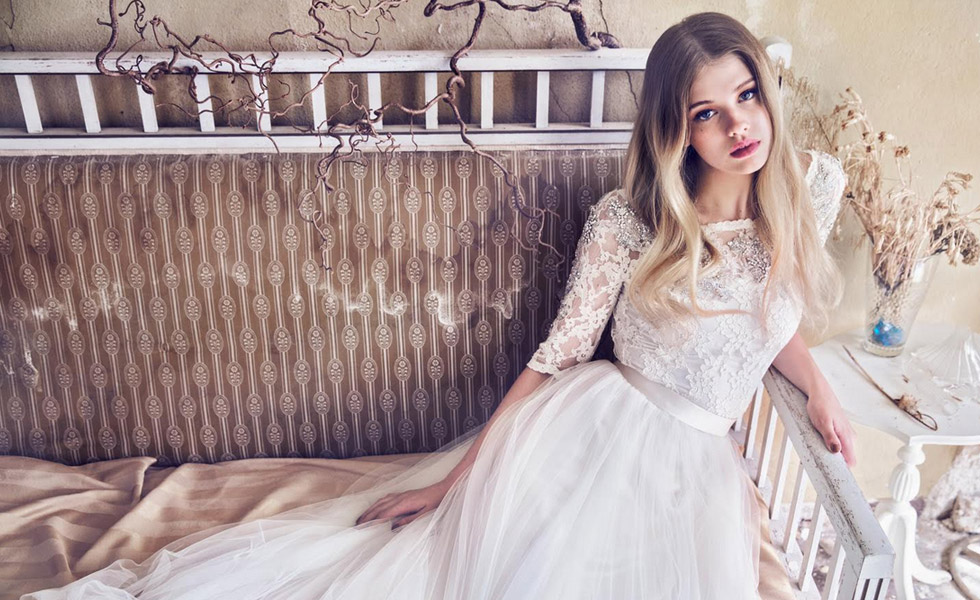 © Ida Sjöstedt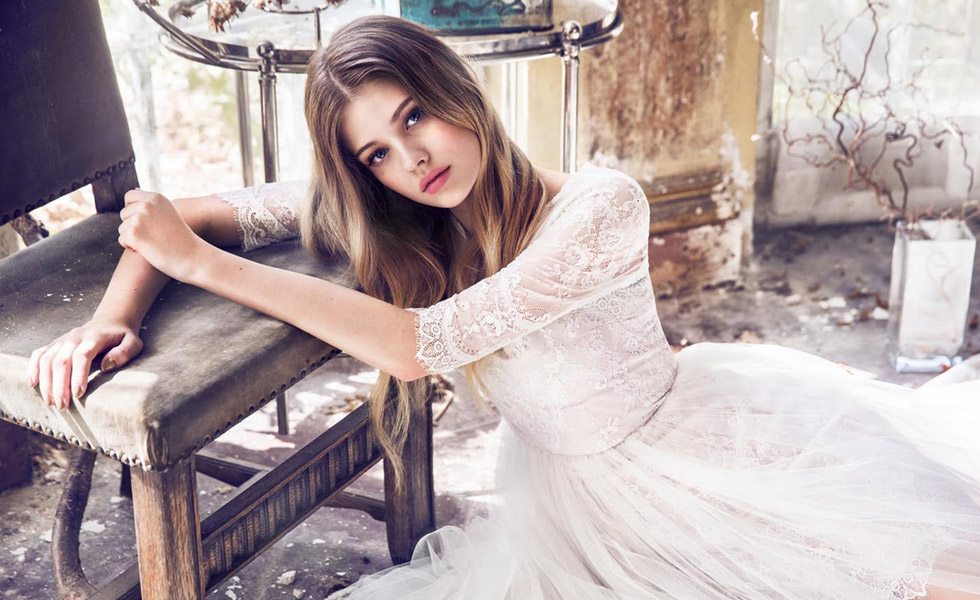 © Ida Sjöstedt
Are you selling internationally as well?
We sell mostly in Sweden. We do sell internationally but mostly on the Internet. For the couture dresses most of our clients are Swedish but we have also made dresses for people from Russia, US, Australia. I concentrate on being a name in Sweden rather than going to New York fashion week and trying to make a name there. Style.com for example is covering Stockholm Fashion Week so we do get more coverage internationally.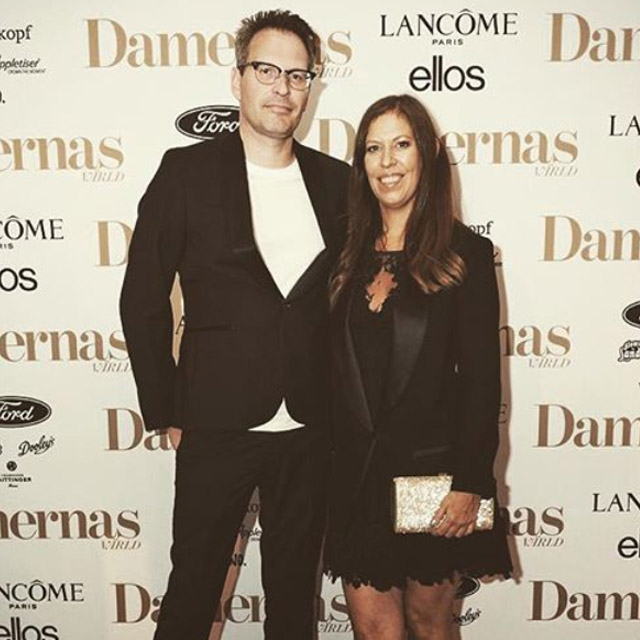 © Ida Sjöstedt
Thinking about the sharing economy, people buying second hand clothes, do you think this will kill haute couture?
I think they will co-exist. I know our haute couture clients, especially the bridal customers, when they make a dress made-to-measure they want to keep it for life. But I know that actually quite a few sell them second hand to other people. I like that because I know the dress is going to have a second life. The person buying it second hand probably does not have the money to buy it first hand. So it is better that they buy my dress second hand than buy first hand something that is mass produced and made in China for example. Sometimes we have clients who have bought something from our label second hand and come to us to get it altered so we do get some money. You cannot just keep producing more and more. I think we should all try to do what we can to be part of the sharing economy.
If were not a fashion designer what profession would you choose?
May be teacher or journalist, something creative anyways. I was teaching at SU, Forsberg, and Beckman's School of design. I felt that teaching was rewarding and I liked seeing students who were really interested in fashion and in developing their skills. So I think I would rather do that than something not so creative. But I hope I can do this forever.:)