Alexander Yazov, the Matrix – The Drift Driver
We have all seen those guys who fly with a hundred km/h down the road, pull the handbrake at the last moment before the turn and make their cars move in a totally unnatural way, sideways. Yes, we are talking about drifting; more precisely, drifting is controlled sliding while making a handbrake turn.

As you might guess, the cars are made specifically for this purpose, starting with the suspension pass, extra work on the engine, the transmission, the handbrake, the fuel cell, etc. We are not going to talk about the specifics of this sport but about a real drift pilot. A man whom we can respect, admire and present as a role model. An example of the rule that when a man really wants something, there is no force that could stop him from achieving his goal.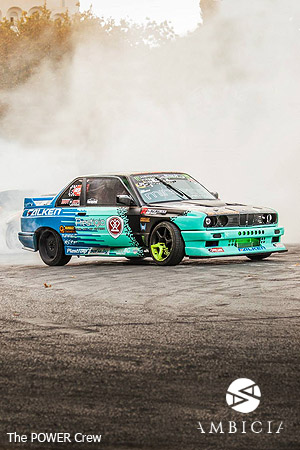 How did it all start?
I have always liked cars and I've always loved to be among them. As a child I wanted to become a car designer. I even submitted my application to the Art College of Design in San Francisco and was admitted, but the tuition fee was colossal and I could afford it. Even if I had a scholarship, I had to pay for the first year, which was just impossible. To be honest, I was a little disappointed that I could not go to college, but I never stopped loving cars and started really working hard on my driving skills with the family car. My father helped me a lot, he conducted the whole methodical training about the man-car connection. He taught me not only how to become a good driver, but also how to behave on the road. This helped me become a more balanced person.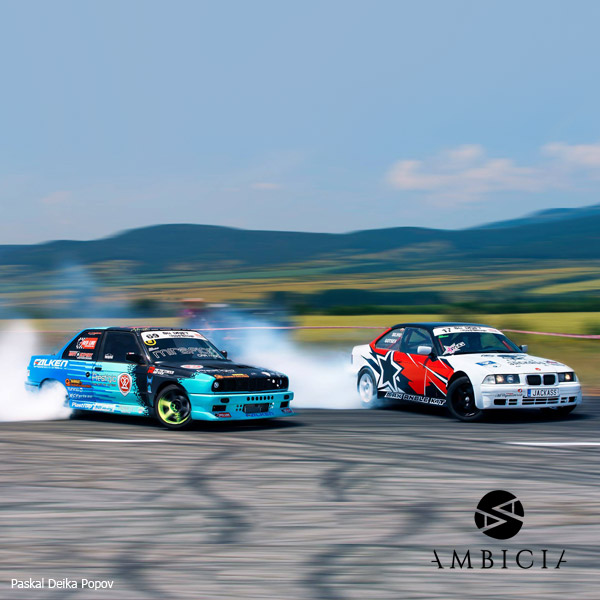 Is it dangerous to be a drift pilot?
The truth is, if I say that it is dangerous, I will lie, but if I say that it is not dangerous, it will also be a lie. But it really is much more dangerous in the street than on a track.
Very often I say that drifting is a continuation of driving, not the first driving technique to learn. If you do not know the curve of the turn, how to stop, and so you will never know how to balance the car with the accelerator and brake, it will be very difficult to go into drifting. Not that you will not do it. It'll just go much longer. So I advise people to fix their own cars, but before they start learning how to drift, they must get used to their cars. Just practise on a track, even practise time attack, but do get used to the car first. A driver must become one whole with his car.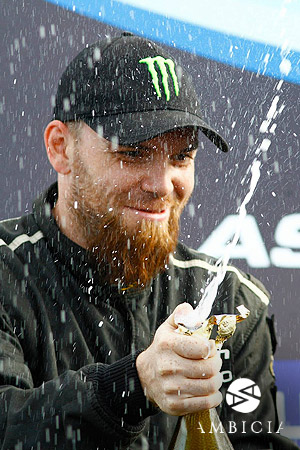 Tell us about your European titles.
King of Europe is the oldest and most prestigious European championship. In 2013, a round was held in Bulgaria when I won second place. After that I won first places in Croatia and Hungary. The rules in these competitions are that points are doubled in the last stages.
It is in fact a strategy competition; one must know when and how to drive and drift depending on the situation at hand. A championship cannot be won by simply jumping head over heels into it or through some heroic exploit.
Everything must be done step by step. I did not fix anything in my car; I just focused on being constant in my skills.
Click here to see all my titles.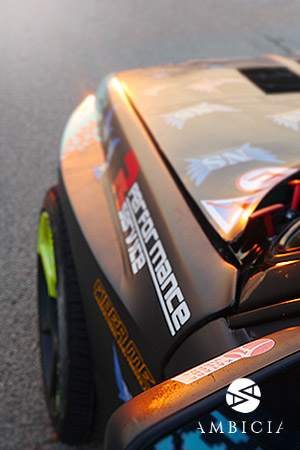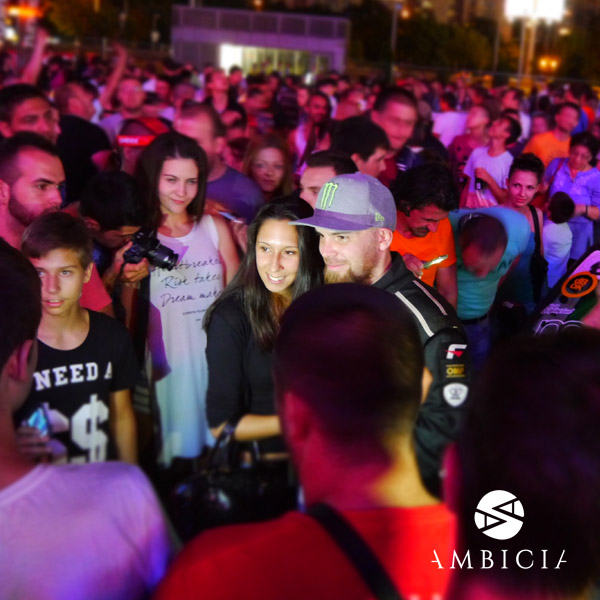 Аlex, give us some closing remarks for people who are keen on drifting or have just started learning how to master a handbrake turn.
I must admit I have driven in the streets. I think street drifting must not die, but things must me a lot calmer so that no dangerous situations occur. The moment I got on the track I really started developing as a pilot and developing my car as an instrument.
Because a car is actually an instrument. It can also be a weapon, and it can be an instrument that develops you and forces you to evolve – to become better in what you do, to be a better person. It can give you a purpose in life.
Today we are competitors, tomorrow we may instruct beginner pilots. I want people to try to drive on the track. We never denied what we were. Boys who grew up driving in the street, when they got on the track, they really achieved something with their cars. That is my message. Step by step, there must be a limit to what happens in the street, to analyse both the vehicle and the driving skills and then try driving on the track. There is the real thrill.
Everything you need to know about Alex Yasov can be found here:
Alex Yasov on Facebook
Alex Yasov on Youtube