Decoration ideas for Christmas:
Advent Calendars and Christmas Stockings
By Ivan Belchev
Images: Fabrika UK
Success Stories Mag presents Fabrika UK – an Etsy Shop for handmade items like buntings, Christmas decoration and baby gifts.
Hi, Julia! Why and how did you start your shop on Etsy?
Julia Jarvis (FabrikaUK): I opened my shop in January 2015.
Back then, I didn't have a clear picture of what the business would be like, but now, nearly two years later, the picture is clearer and sewing is not just a hobby for me; it is a part-time job too.

I've always been interested in making things. My love of sewing came from my mum, who did lots of sewing in her spare time when I was little.
I remember playing with her sewing box in the kitchen, the noise of her sewing machine and the smell of just-boiled coffee in a cup next to her.
Can you please share some of your products?
Yes, here are some of my new decoration sets for Christmas.
You can buy it with free shipping on my Etsy shop. All Christmas sockings and advent calendars are ready to ship.
You may contact me on Facebook.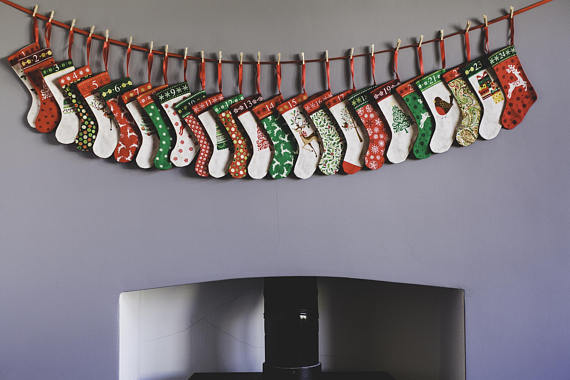 Handmade Advent Calender
Each stocking has a different design, each is approximately 16 cm tall, 6.5 cm wide at the top and 10 cm wide at the bottom, and can be filled with a sweet or a small present.
Buy on Etsy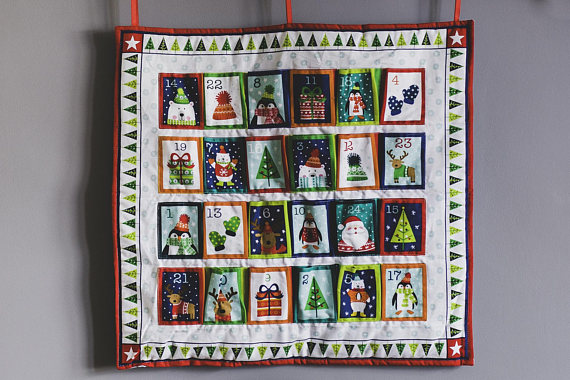 Makower Advent Calendar
Each pockets is machine sewn and measures 6,5 cm wide by 8 cm long. There is a soft wadding inside the calendar and the backing is a 100% cotton fabric.
Buy on Etsy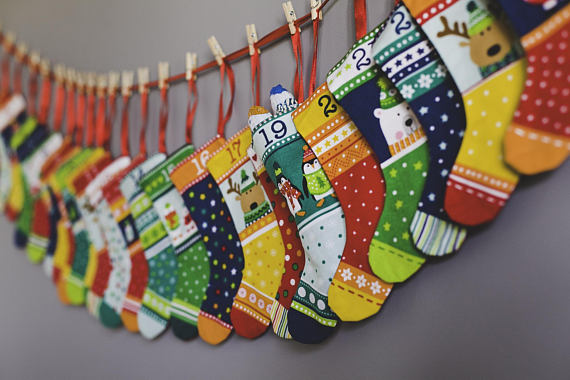 Mini Stockings Calendar
There is little hand-stitched loop for hanging at one of the corners of the top of each stocking. The back of each stocking is made of red cotton fabric.
Buy on Etsy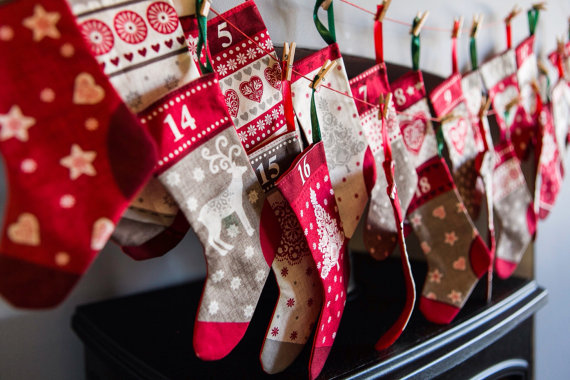 Stocking Advent Calender
Handmade skandi- style advent calendar. Ideal to be hung above the fireplace or on the wall and can be used for many years to come. Perfect christmas decoration.
Buy on Etsy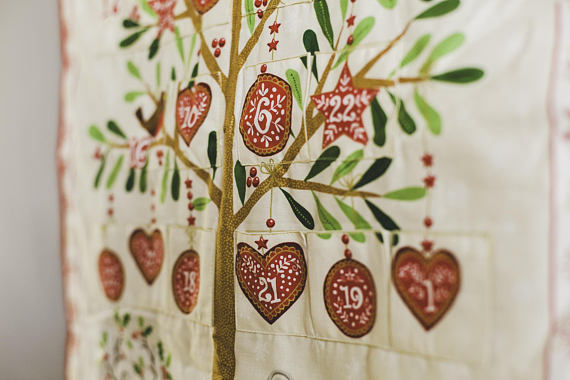 Makower Advent Calendar
Handmade advent calendar. Ready to ship. This Advent Calendar is made of Makower Advent panel. Each pockets is machine sewn and measures 6,5 cm wide by 8 cm long.  
Buy on Etsy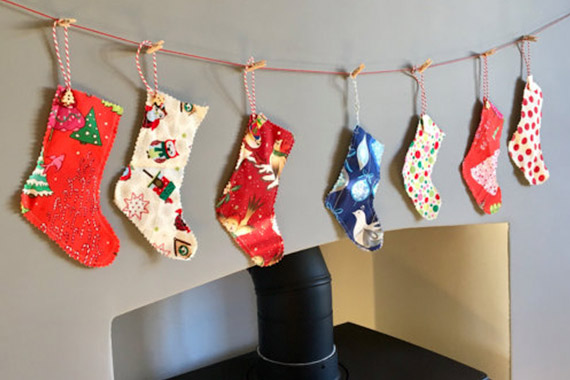 Seven Mini Stockings 
Handmade mini stockings. Set of 7 mini stockings. It can be also put in kids bedrooms or nurseries to create a magical festive mood.
Buy on Etsy

Tell us more about FabrikaUK.
I learnt to sew through play, and just being next to mum and watching her. I suppose that is the best way of learning a skill; being exposed at an early age, learning through play and after that sewing (in my case) becomes natural.

Today my mum and I live in two different part of Europe, but "sewing doesn't know borders" and we work together when demands are high.

Not long after opening my shop I got my first order for personalised bunting for a baby girl, born in the week of my own birthday.

My second order was for twin babies, Jaques and Gabriella. After completing the order and sending it off I found out that the bunting was for the twin babies of the King and the Queen of Monaco. I had my first Royal order!

I also had orders from the central office of Barclays Bank for an office party.

Another of my bunting orders was for a tea room, which later appeared in a BBC program, and my bunting was displayed in the background.

I had many orders for new babies, kids bedrooms, christenings, birthday parties, weddings, etc.

My orders come from all around the world. The majority of my clients are from the UK, Ireland and the USA, but I also have orders from Spain, Germany, Denmark, Greece, Romania, Switzerland, Australia, Singapore and even as far as New Zealand.

Etsy is a great way for clients to find you! I would have never had such a vast variety of clients if I had a little shop in my local town.

My Etsy business works very well around my busy family life. I have two small children, aged 6 and 3 years old. I am a full time mum. We do everything together: we cook, we play, we read, we go out, we meet friends, we speak two languages and, when the busy day is over and the kids are in bed, the factory (Fabrika in my native language means factory) opens.

I am very grateful to my husband too, who supports me on this amazing journey. His love of photography and filming has helped me a lot with some professional pictures that you can find in my shop and the video of how I make my products.

I have ideas of growing and expanding in the new year.

The new edition of my shop is the fabric section. There you can find some textiles that I use for my own products. You can either buy them by the yard/metre to use them for your own craft project, or choose a specific fabric that I can use and make you a craft product from it.

A new rental bunting service is in progress and it's coming soon to my shop.

Thank you for reading and happy shopping everyone!
Learn more about FabrikaUK – the handmade buntings shop